Who is online?
In total there is 1 user online :: 0 Registered, 0 Hidden and 1 Guest

None

Most users ever online was 40 on Wed Mar 21, 2012 9:15 pm


feeds
Flawless coming to Barthilas Alliance

Tue Nov 11, 2014 3:30 pm by Sephyre
It's time.


Comments: 1
Flawless moves to Guild Wars 2

Wed Aug 22, 2012 10:48 am by Sephyre


After a highly successful run on the Feenix server, that saw the Flawless crew become the #1 Oceanic guild on the server, and achieve more than any other Oceanic guild had on the Feenix WoW server before, the guild has decide to shutter our WoW wing.

We will be playing Guild Wars 2 on the Isle of Janthir server.

At this state recruitment is on hold. Applicants are welcome to post that they are keen to join us, but we won't be opening recruitment for our Guild Wars 2 wing just yet. Special consideration will be given to old returning members and friends

Comments: 27
The Flawless AQ40 Muppet Show

Fri May 04, 2012 7:54 am by Sephyre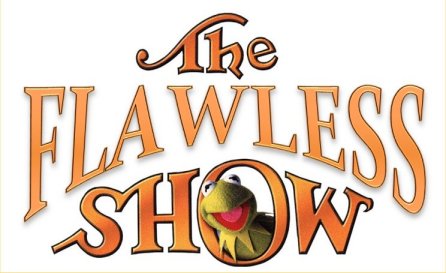 So it is that we return to the scum-filled hive of bugs and wasps, once again our brave adventurers did battle with the recruitment monster, and overcame the public holiday mayhem and server crash chaos.

With the fall of the mighty Bug Trio last week:





Came another expedition, with Skeram producing a familiar scene:




But they soon kissed and made up, with the always-entertaining trash clear ahead of us:




And after running the gauntlet we one-shot this guy:




Which is lucky, because apparently we now have a choir, who threaten to sing whenever we don't progress:




Also our valiant TeamX organised a guild PvP event! (sort of)




Also a big congratulations from the entire guild:




Coming very soon to a dejected cinema near you:




Wrong sequel:




Good job everyone

Bonus:
P.S. - There may or may not be a prize to someone who can find every guild member in the photo

Comments: 16
Star Flaws: AQ40

Fri Apr 13, 2012 7:57 am by Sephyre


On board the Millenium recruitment Falcon, our brave adventurers once again resumed their story in the depths of AQ40.

But before they could venture inside, there was a new enemy to face, one more devestating than any that had come before:




Thanks to the valiant efforts of a new breed of hero, we were able to overcome this plight and ended up downing this guy:




We had some standout contributitions from our druids during the preparation, such as:




Then we moved deeper into the depths and took down Sartura:




While the shamans squabbled:




And the priests were the priests:




Out of the ashes of Dantooine, we had a new hero rise:




And of course...

DISHONOURABLE MENTION OF THE WEEK






And credit to Shamwow for this one:





Imperial probe droids report that the next chapter won't be far off:


Until next time Flawless fan...s
Comments: 6
Nefarian falls

Fri Mar 09, 2012 7:43 am by Sephyre
Thanks to some warlock heroics, we were able to finish our BWL story with the fall of Nefarian:




Only a quick update today, though I hear rumours of a sequel:


Stay tuned..
Comments: 7
The Flawless Knight

Tue Mar 06, 2012 10:35 am by Sephyre


Because he's the hero Feenix deserves, but not the one it needs right now.
So we'll hunt him.
Because he can take it.
Because he's not our hero. He's a silent guardian, a watchful protector.
A Flawless knight.

Our story resumes with our brave adventurers resuming the assault on Blackwing Lair.

We take it so seriously that it often looks like this:




We really do love our rogues, honestly (even when they cry about making the front page

):




But after a quick reminder from Vael that she likes to waste our time, we quickly went about our business:




Which meant we also hit a pinata:




And our hunters clicked a few buttons for:




But then came the main event. With 35 people (and assassin on Morphe), we struggled to tame the mighty Chromaggus, who decided to spawn with time lapse + corrosive, because apparently that's how have to do things.

It looked impossible, but somehow team healer were getting us close to the finish line:




It was painfully close, we lost a few brave comrades, but we perservered, and right before the finish line we called on a little help:




Which proved just enough:




Awesome effort everyone



Dishonourable mention of the week

We also took the time to have a Flawless IRL gathering in Sydney.

It started off innocently, but soon ended up looking like this:




Shado wasn't there, but he got drunk anyway:




Oh, and for anyone wanting a behind the scenes look on what we do on Molten Core days. Zyth tends to get a little excited when talking about legendary drops:




We also killed Kazzak:


Until next time Flawless fans...
Comments: 12
Flawless Potter: Order of the Dragons

Thu Feb 02, 2012 10:48 am by Sephyre


There were whispers…

Of the ones who survived…

January…

After last week's taming of Razorgore, our heroes decided to tackle a new enemy, one that proved a great threat to all that were AFK.

Our first attempts at the mighty Vaelastraz looked something like this:




But we soon refined the strategy, summoned a mighty cluster of tanks, and she went down:




We also had a bunch of hunters that stepped up to the occasion:




Which helped us go pay a visit to this guy:




But that's not all. Over the last few weeks Flawless strapped on some ice roller-skates with this guy:




Stepped into the shadow of this fella:




For anyone that showed up early to Kargath, then you would of seen some of the most ridiculous duels ever:




Oh, and we helped this guy cool off in the shade:




And another dragon... because that's what we do:




And of course….

Disohonourable mention of the week

Team explorer.. That founded the guild hangout spot and got into as much mischief as possible:




And somewhere in the midst of all that, we did a spot of fishing for the fun of it:


Until next time Flawless fans….
Comments: 14
Taming the Untamed: When a plan comes together

Fri Jan 27, 2012 11:22 am by Ensuji
In tribute to Vexxd: Rest in Peace.

---------------------------------------------------------------------------

*Cue music*
In 2005, a group of crack WoW players rolled on the Oceanic server, Frostmourne. These men promptly became one of the top raiding guilds on the server. Today, still raiding, they survive on the private server Feenix.

If you need a raiding guild, and no one else will do, and you can pass their trial system, maybe you can raid with Flawless.




Episode something: Taming the Untamed!

Initial reconnaissance on Razorgore the Untamed, the first guardian of Blackwing Lair had shown him to be a significant hurdle for our heroes. Unphased, the mighty guild began their forays into Blackwing Lair. But they soon discovered that Razorgore was a mammoth of a boss, one that had such high health and hit for so hard that he became the guild's most challenging challenge yet!



He hit so hard, he had us seeing double

...But there's a plan in everything. And the greatest Flawless minds began to conjure up a plan so wild, so complex, so great that it can only be described through the awesomeness of 80s television shows.

The plan evolved into something like this:



The plan centered around using a lot of our Warriors as tanks, and so the heroes had to rely on the expertise of these two well-dressed and handsome individuals:



Those two were tasked with keeping alive the healing team, who in turn helped keep everyone else alive across an entire war for 251 episodes, 11 seasons and countless reruns:



But when those two warriors were overwhelmed, the guild needed a group of players who would always be there (forever and always):



And this would give enough time for the ranged dps to drive the fight home:


I ran out of ideas for the mages

It was a wild and bold plan, but our intrepid leader, Sephyre, was sure it would work. And when executed, it was a sight to behold and a thing of beauty:



And it resulted in this:



Victory was flawless, the way we like it.




----------------------------------------------------------------------------------

And little while later these two showed up:


Dude! You totally missed the fight!
Comments: 7
Flawless: The Dark Side of Onyxia

Tue Jan 17, 2012 6:54 pm by Ensuji
Beyond good,
Beyond evil,
Beyond YOUR wildest imagination!


On a dark and tragic day, Flawless lost its greatest hero, Jaytee. He died in an epic struggle that warped reality and changed the world forever. The guild's brightest beacon of hope, light, goodness and rainbows extinguished amongst the flames and fury of war. Either that or he went to Chile to look at some stars. I personally prefer the first version.


And she didn't.


But all was not lost! For before his passing, the great and wise Jaytee handed the [Matrix of Main Tankness] to Zythian, his brother in arms and said:
"One day, a Flawless Member shall rise from our ranks and use the power of the Matrix to light our darkest hour..."

Unfortunately, during our hour of mourning, Onyxia had evolved. Become something else. Something more evil, more sinister, more destructive, more powerful, more menacing, more hyperbolic than you could ever imagine.




With the strength of garlic, her Deep Breath was now more evil, more sinister, more destructive, more powerful, more menacing and more hyperbolic than ever. The first few attacks were brutal. The guild was decimated and demolished as she burninated everything in sight.




*cue music*


But there...in our darkest hour, one rose up from our ranks...




Lucata had the touch. He had the power. And he led us to victory!




Flawless, having saved the world from darkness once again, celebrated the Shadopriest way. With lots of JD.



Shado after a few JD's

------------------------------------------------------------------------------------------

In the next episode:



Ah, the Heroes, you are persistent aren't you? Your Ally here attempted to match his power against mine....and paid the price. Now he shall serve me. By slaughtering you.

Next Episode - Taming the Untamed: The Return of Jaytee.

You won't wanna miss it!


Comments: 7
Social bookmarking





Bookmark and share the address of Flawless on your social bookmarking website
March 2020
Mon
Tue
Wed
Thu
Fri
Sat
Sun

1

2

3

4

5

6

7

8

9

10

11

12

13

14

15

16

17

18

19

20

21

22

23

24

25

26

27

28

29

30

31

Calendar
Most active topic starters
Statistics
We have 479 registered users
The newest registered user is oroiday

Our users have posted a total of 9004 messages in 1458 subjects